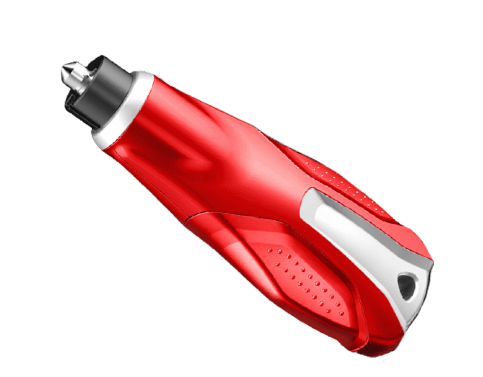 Escape to safety
(All it takes is one tool)
When emergency strikes and you need to get out of your vehicle ASAP, be prepared with this handy Emergency Glass Break Tool.
Convenience that's life-saving (literally)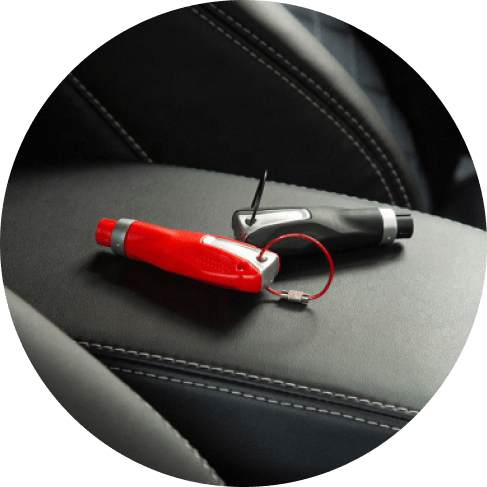 Smash and break
But we're talking about exiting a vehicle after a car crash or emergency situation. Because every second counts. This sleek aluminum tip helps you break down window glass quickly.
Handy and easy to store
Measuring just 3.7" x 1.6" (L x W), this Emergency Glass Break Tool fits into a side pocket or your glove compartment with ease. Its red color also makes it easy to spot.
Every car should be equipped with this tool
Don't risk your window or chances of escaping to safety in the event you are trapped in your vehicle. Our Emergency Glass Break Tool makes an essential safety accessory that every car should have stored on board.