Designed for power
on-demand
Are you and your friends always fumbling around for an extra charger cord? Or is that one charger cord you've had for only a year starting to show wear and tear? Time to upgrade to our Indestructible Magnetic 3-in-1 Cable. It's sturdy, compact, and reliable for powering up your devices when you need it.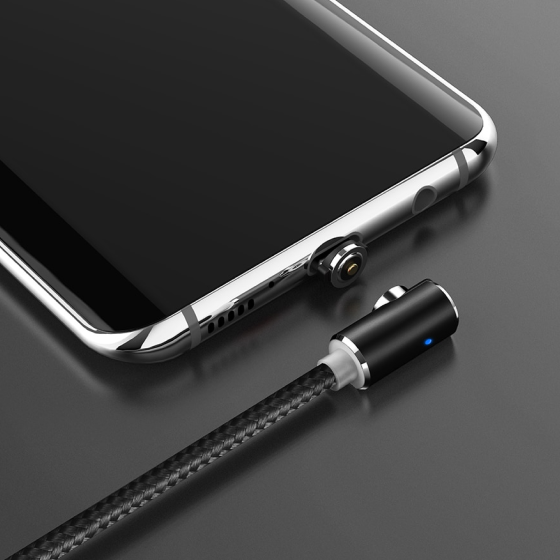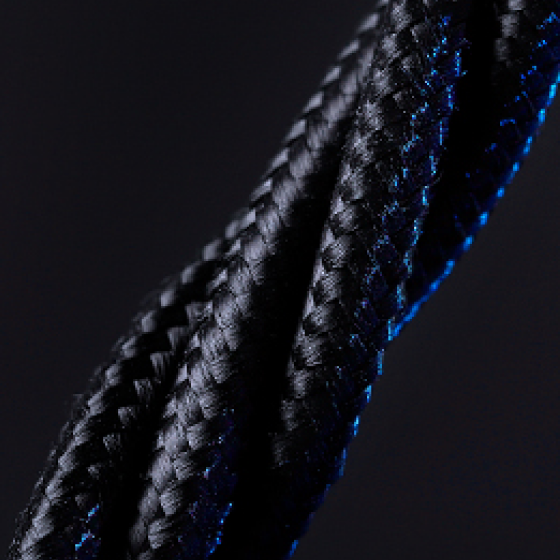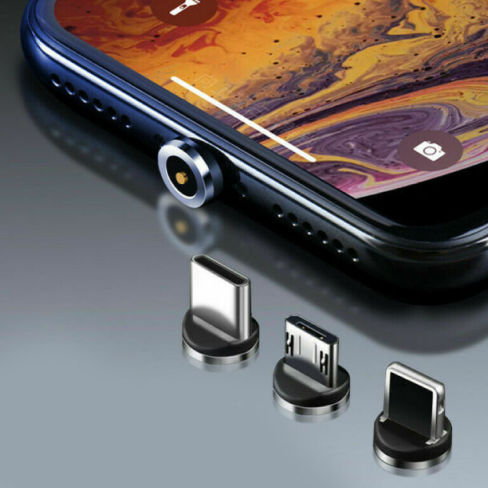 Micro USB
Charge up GPS devices, digital cameras, and more.
Lightning
Plug in for iPhones, iPads, and any Apple device anytime.
Type C
Power up Google, Samsung, and Huawei devices.
Charge up from any angle
Our unique charger design makes charging your phone or tablet a breeze. Our 360-degree rotating cable head allows you to power up from any direction. No more annoyingly twisting and turning your cable to fit in your charging port at one angle and position.
Light up in the dark
A small LED light indicator on the charging head lets you know where your phone is at all times. When detached, the charging cord itself also illuminates to let you know where it's at (even in the dark).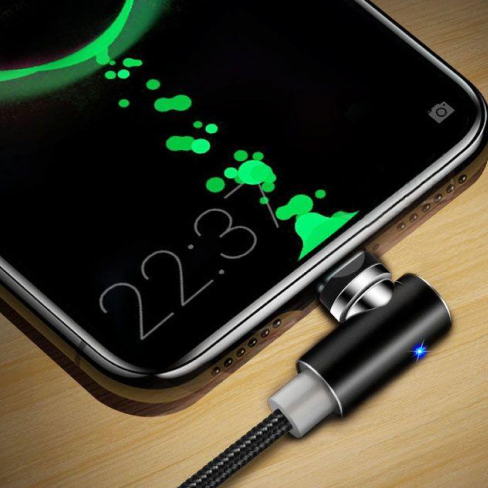 It can go for miles
No more suffering with short cables. Our high-quality cord measures 39.4 inches (100 cm) in length. Charge from the bed to desk with ease.