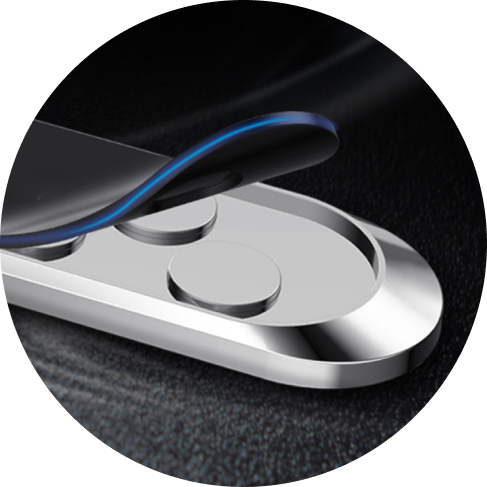 A strong hold for every bump and turn
When you turn on the road, does your phone turn with you? Are you tired of your phone sliding, or worse — falling — off your phone holder? Time to harness the power of magnetic force with our Magnetic Car Phone Holder.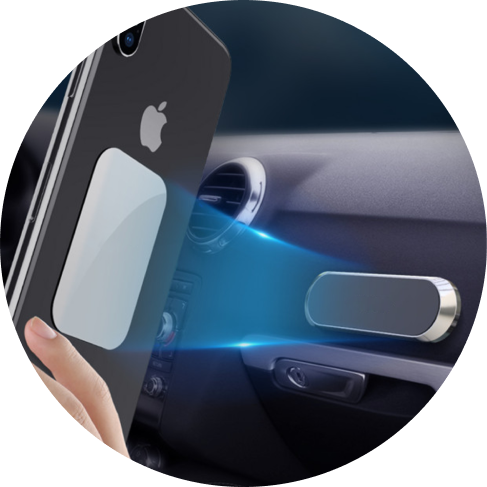 Play two ways
Each order comes with a rectangular- and circle-shaped adhesive magnet plate which you place onto the back of your phone. This magnet helps your phone stick to the magnetic holder strip.
Not just for the car
No need for a holder in the car? Don't sweat it — our magnetic strip works perfectly anywhere else where you have constant phone use (or need to be hands-free). From kitchen to home gym to even the bathroom mirror, your phone can hold up anywhere.
Signal uninterrupted
With a closed magnetic field between your phone and the holder, there are no signal or reception issues for your phone. The magnetic force will also have no adverse effect on your phone's body, thanks to a 0.4mm-thick silica gel layer between the actual interior magnet and whatever you attach it to.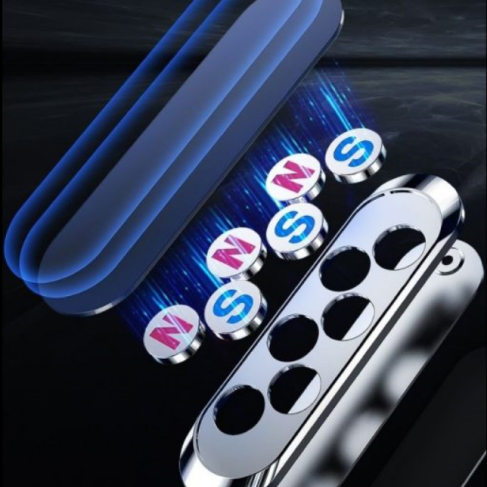 Place it anywhere
You know how some phone holders for the car are limited to the air vent? Not us. Our stick-and-hold design allows you to create a magnetic holding place for your phone anywhere — from dashboard to elsewhere in the front compartment. With its ultra-slim build and size, our Magnetic Car Phone Holder also won't obstruct any driver's view when in use like traditional suction-cup holders on the windshield do.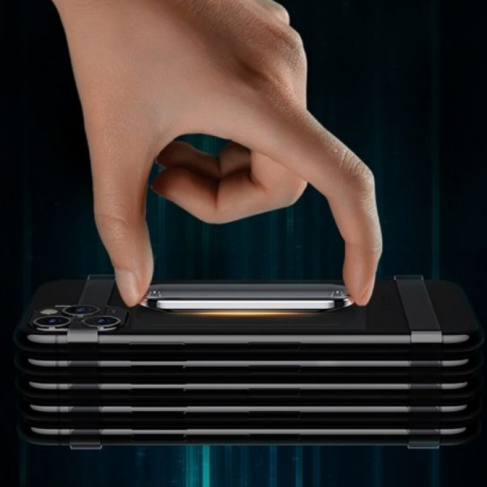 A strong hold
Our strong magnetic hold means that every bump, jump, and unexpected jerk on the road won't knock your device to the ground. Drive with peace of mind knowing your phone can be held securely and safely.
Holds any device
Whether you are Apple or Samsung or Google, our phone holder plays equal with any phone make and model. And while our adhesive magnet plates should work fine with phone cases, those with a thicker phone cover or case may have to remove it in order for the magnet in the holder strip to make sufficient contact with your device (you have to test it out yourself). Our holder is designed to hold up to 33oz (930g) weight.