Sleek, slim support
Keep your sunnies safe
Got a collection of sunglasses stuffed in every compartment of your car? Let's organize — and at least get your go-to pair stored away — with this clutch, designer-inspired Magnetic Clip-On Sunglasses Case.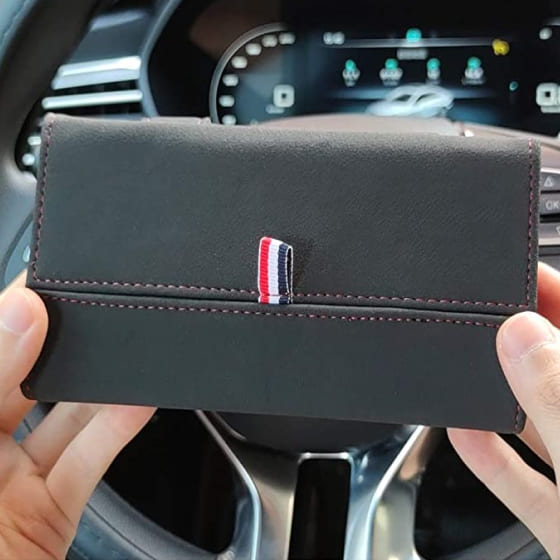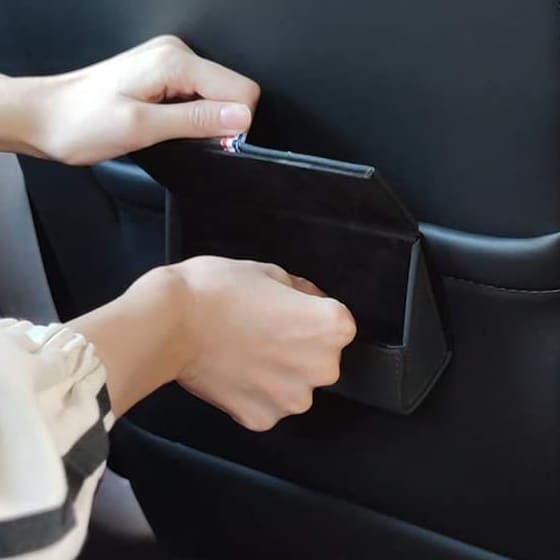 Store & protect
Keep your sunnies safe
Perfect for any style
Measuring 3.3" x 6.3" x 2" (L x W x D), this Magnetic Clip-On Sunglasses Case keeps just about any pair of sunglasses securely in place.
Elegant design + feel
Polyurethane leather and fabric, along with stitching detail and a flap-flag detail, create a designer-like look for this case. A built-in magnet provides secure snap closure.
Eye protection that's within reach
Instead of fumbling around your cup holders or center console, simply reach above to your sun visor to find your sunnies. Or clip this case to anywhere else you want — from seat-back pockets to your driver-side door.
Non-obstructive design
This triangular shape of this sunglass case ensures if you clip to a sun visor, that there is no blockage of your behind-the-wheel view, for safety and peace of mind.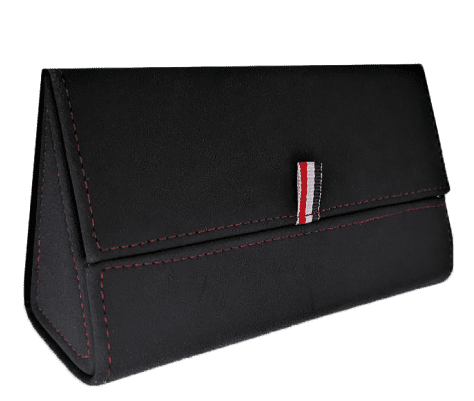 An elegant touch for anyone
Get convenient yet stylish support with this Magnetic Clip-On Sunglasses Case; it's the perfect gift for any sunglasses collector.