The ultimate hair-
and beard-crafting tool
Gentlemen have to look good too (it's not only for the ladies). Discover a must-have tool to half couf your sleek combover or tame those ruly sideburns. And if you're sporting a beard, give those hairs a quick brush, too. It's all possible with our men's must-have style tool: the Multifunctional Hair Styler Brush.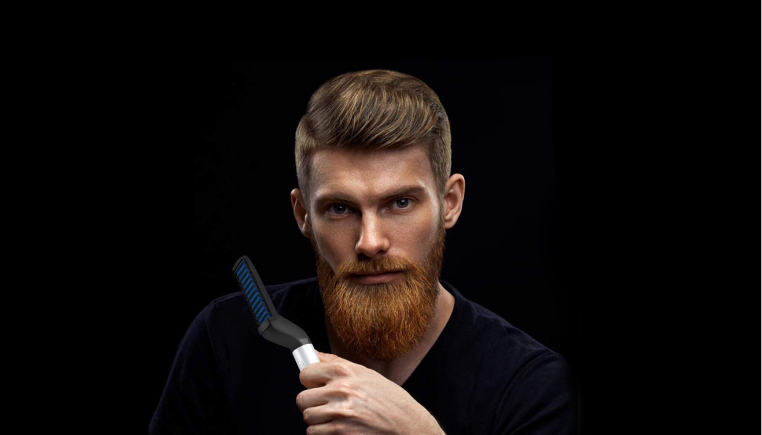 Designed for suaveness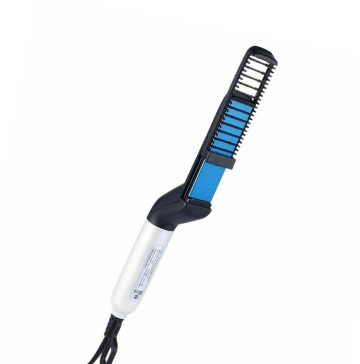 Turn it up
This brush can heat up to 120°C (248°F) for optimal styling conditions.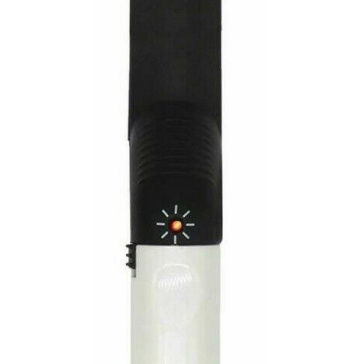 Light-up indicators
An illuminated power indicator lets you know when your brush is on or off (red is on; no light is off).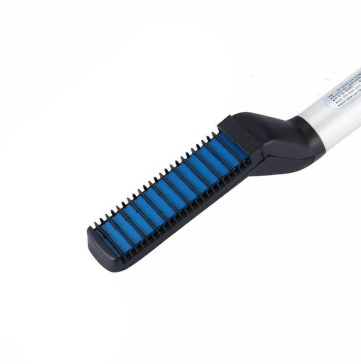 Burn protection
A heat plate on the comb prevents unwanted burns.
Go from workday
to date-night
For all your grooming needs
Can be used to add volume to hair, straighten hair, or flatten side hair.
Fix messy or boring hair and create a charming style or look that lasts all day.
Hold firmly with its ergonomic handle and lightweight build
Get ready in a flash with a 15-second heat-up function.
Constructed of ABS plastic and metal for a sturdy, quality styling tool that you can use over and over again.
Style and clean up when you need to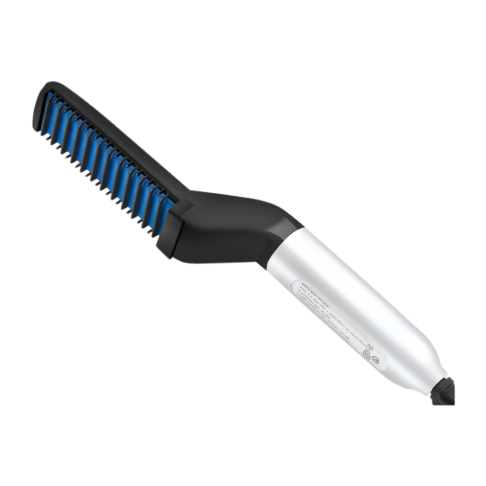 Great for touch-ups and restyling
Give your beard a cleanup or fix some fly-aways with this Multifunctional Hair Styler Brush. Just plug in the tool, wait for it to heat up, and work your magic.
Let our tech do the work
Utilizing negative ion technology, our styling tool disperses heat evenly, avoiding any "hot spot" so that you don't burn any of your hair. Comb and style per usual with ease.