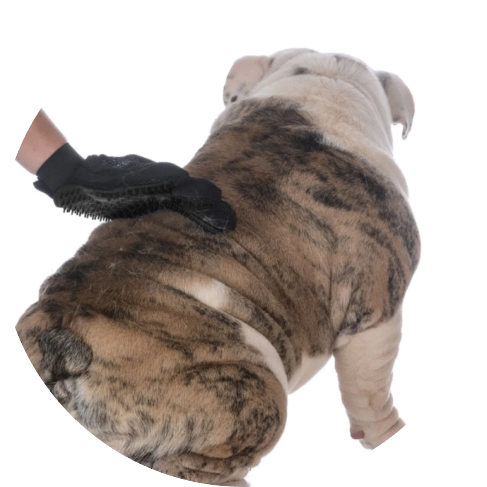 A grooming session + massage session in one
Alleviate your dog or cat's fear about hair brushing with a much gentler (and relaxing) solution. Our Pet Anti-Shedding Gloves are a softer approach to hair-brushing, with no intimidating metal brush bristles or handles in sight.
Just slip on
and brush away
With just the gentle back-and-forth motions of your hands, the gentle silicone tips on your palms will help loosen and capture unruly hairs while smoothing your pet's body, head, and legs for a polished look — all without the pain and tangles associated with a traditional brush.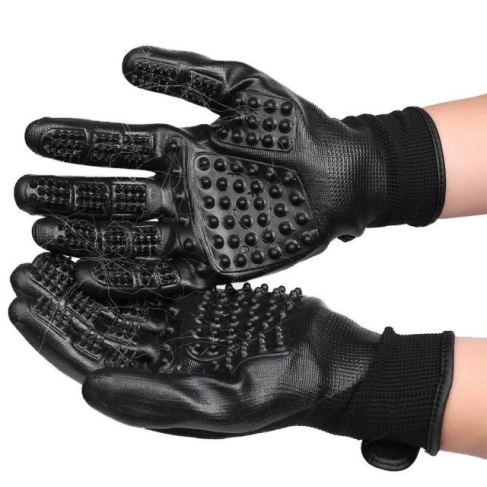 Comfort and wellness
in one
Aside from smoothing hair, the silicone tips of our gloves provide a gentle massage for your pet. Rub all over for a sensational body massage (hey, pets love massages too) that can boost blood circulation and endorphin release. Less stress…and less loose hairs all over the house. It's a win-win.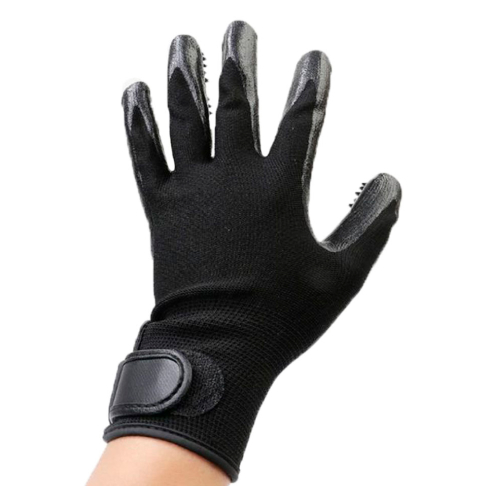 Adjustable and
easy to clean
Each glove is designed with an adjustable velcro wrist strap for a snug fit for any wearer. Plus, mesh lining throughout is breathable and easy to wash and dry. Do not machine wash.