You probably just sat upright right now, didn't you? And if you're reading this, you are probably on your laptop or phone right now. The truth is — a lot of people slouch, whether knowingly or unknowingly. But there is an easy way to gradually correct your slouching — and it just takes an easy-to-wear brace: say hello to our ProPosture Corrector.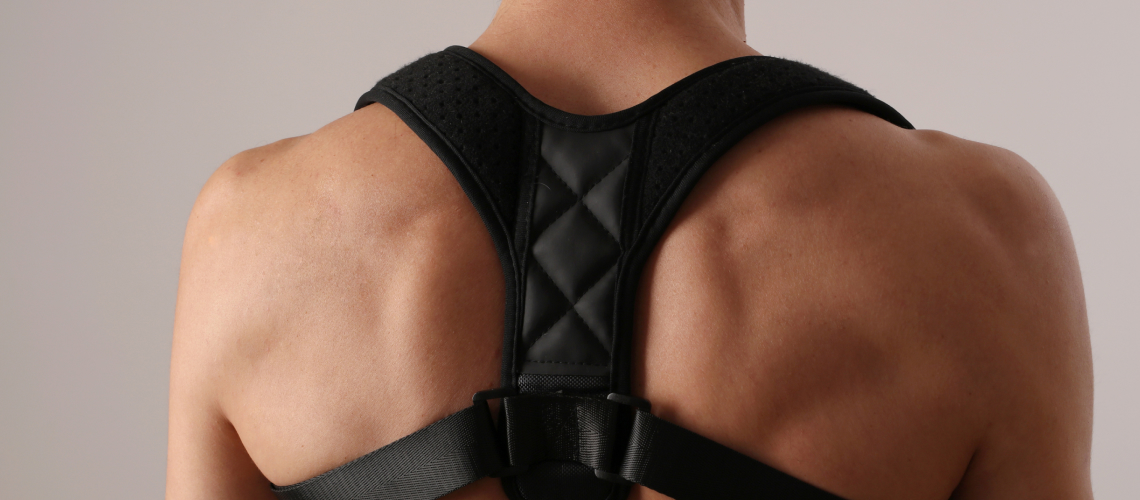 Brace for relief
If you've experienced (or are currently experiencing) aches and pains from your neck, back, or waist, it's quite possible that your poor posture is causing all this discomfort. Our posture corrector works by training your muscles and spine to return their natural alignment, allowing you to stand head to toe the way nature intended.
It's got your back (literally)
Stand tall now (and keep it that way). Our corrector is: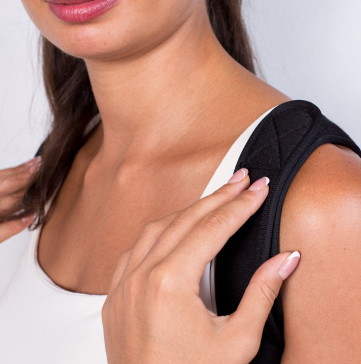 Comfortable + adjustable
Straps and belts are adjustable while our breathable material helps you wear with ease.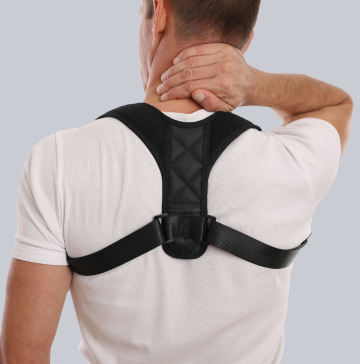 Discreet while it works
Wear the corrector under your clothes with no tell-signs.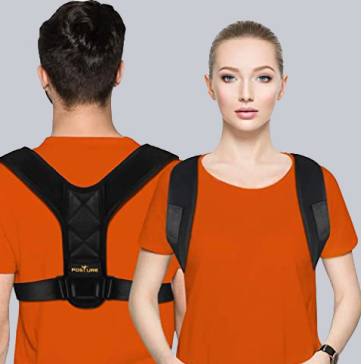 Unisex
Works great for men and women.
Why should you wear
a back brace?
The ProPosture Corrector helps correct your slouching now so that you can feel better later. When uncorrected over time, poor posture and muscle imbalances can lead to more pain and potential nerve damage.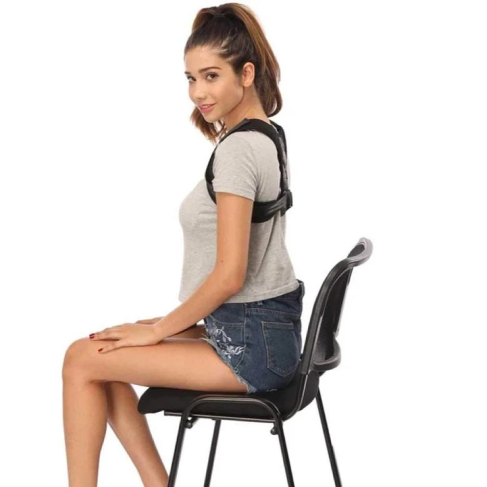 Our posture corrector helps alleviate: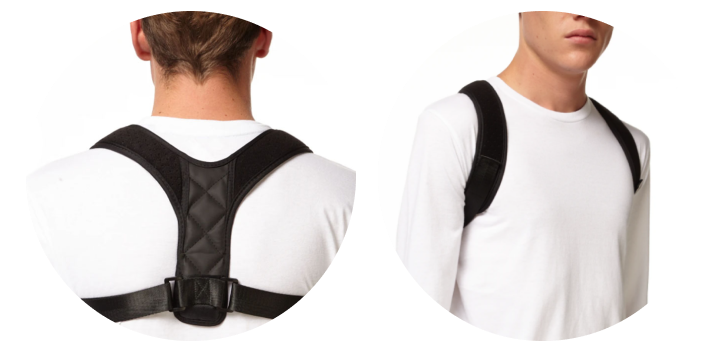 Stand taller today
Just find your size + fit:
Small (S):
For kids or small adults 90 lbs – 140 lbs (40 kg – 64 kg), chest size 18″ – 26″ (46 – 68 cm)*
Medium (M):
For adults up to 150 lbs – 180 lbs (68 – 82 kg), chest size 27″ – 36″ (68 – 91 cm)
Large (L):
For adults between to 181 – 365 lbs (83 kg – 120 kg), chest size 36″ – 47″ (91-119 cm)
Extra Large (XL):
For adults over 365 lbs (120 kg), chest size 47″ – 59″ (119 – 150 cm)