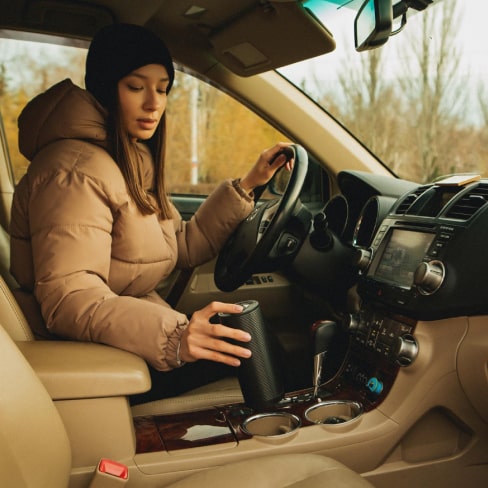 Tesla Cup Car Trash Can
This mini trash can is an ideal travel accessory for those who want to quickly and easily dispose of garbage on the road.
Little things won't ruin your trip anymore
Your compact solution for a clean car
Say goodbye to car rubbish
Get rid of candy wrappers, dirty wipes, used fase masks, gums, and other small items effortlessly.
Easy & safe on-the-go use
Tesla Cup is easy and quick to use even while driving – it opens and closes with one push.
Trash bags included
Three rolls of waterproof polyethylene bags are included with your Tesla Cup.
Always at hand
The Tesla Cup is small, so you can use it anywhere – in the car, at home, in the office, on a walk.
Be a top traveler
Solve all minor challenges when traveling with your family and friends no difficulty with Owleys.
Cup-sized design
This portable trash can fits perfectly into your car cup holder. You can easily store it in the glove compartment, in the door pockets and seat back pockets, in your backpack or bag.
Get rid of small rubbish with ease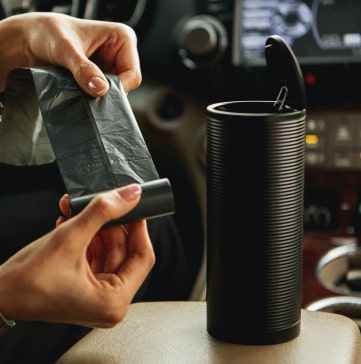 Small & convenient
The double-shell design makes it easy to change trash bags and clean the inside of the Tesla Cap in a matter of minutes.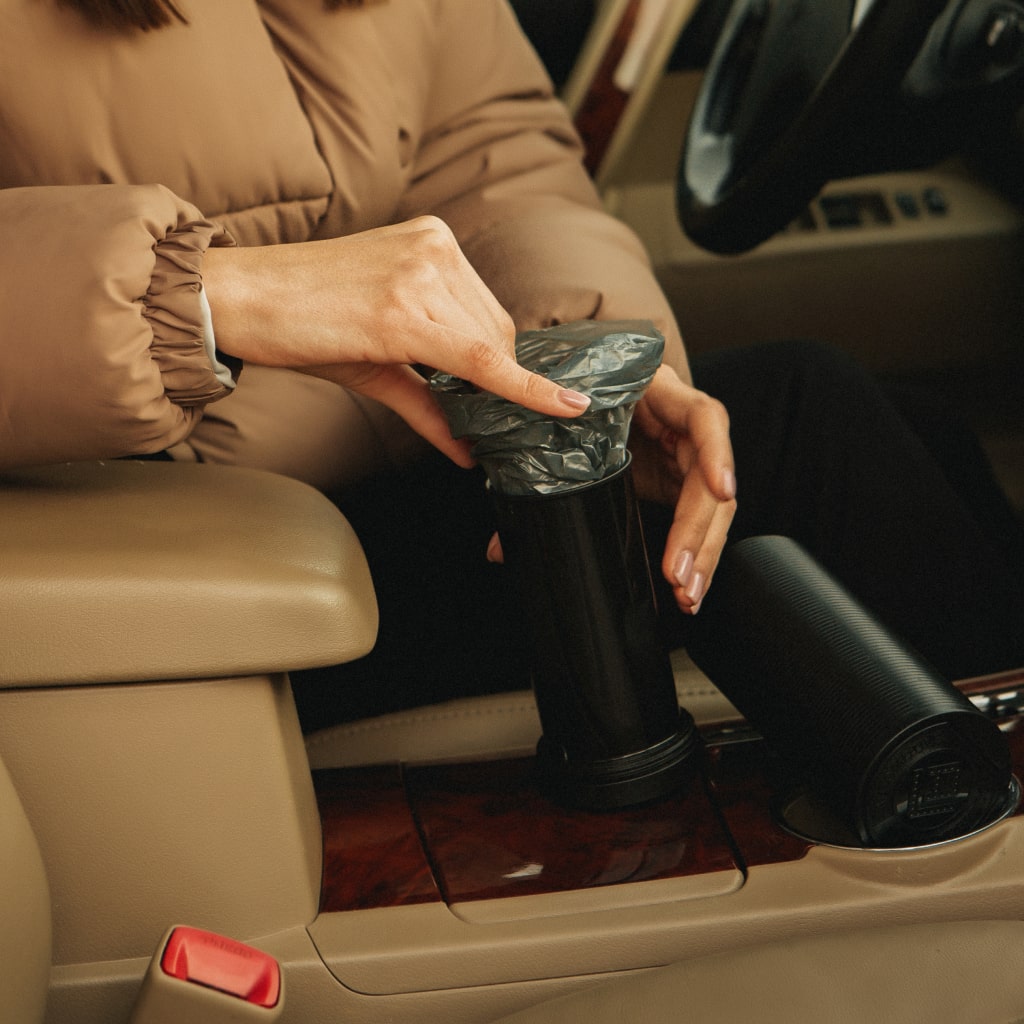 Top-quality materials
Made of aluminum alloy and ABS plastic, your Tesla Cap has a sturdy construction that is not easy to break.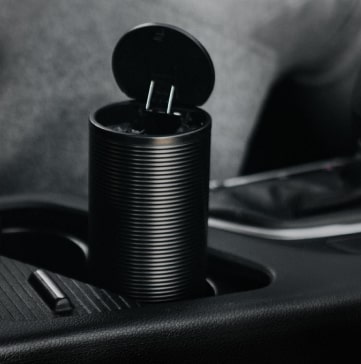 No leaks, no smell
This mini trash can will not leak and will keep all unpleasant odors inside for your comfort and peace of mind.
FAQs
The volume of the Tesla Cap is 500 ml.
Click on the lid to open your Tesla Cup. Click again to close it.
Yes, but we recommend using trash bags to keep the trash can clean and last longer.
About Owleys
Owleys is a premium car accessories brand based in California.
We create accessories for any kind of car traveling – road trips, camping, picnics, nature trips, and daily rides.
Our main goal is to bring comfort, convenience and emotions to every moment you spend in your car.
We ourselves enjoy traveling with our family and friends, so we have two main product lines: traveling with kids and traveling with dogs. With these products, we want help you take care of your loved ones when traveling by car and spend a great time on a road together. Creating our accessories, we care for both kids and adults – as well as both pets and their owners. Therefore we never use genuine leather and choose vegan PU leather instead.
For our products, we prefer using low-maintenance, eco-friendly and durable materials that will withstand your trips with the most mobile kids and pets.